Clare Balding in Conversation with Frankie Dettori
Clare Balding in Conversation with Frankie Dettori
This event has closed.
Join us as Frankie Dettori shares his remarkable life story with Clare Balding in celebration of the publication of his new book Leap of Faith. You'll have the opportunity to meet both Frankie Dettori and Clare Balding after the interview as they sign copies of their books.
The interview and booking signing will take place in the John Lambton Rooms (formerly known as The Mews). The timings are as follows:
5:30pm: Doors open
6pm – 6:30pm: Clare Balding in conversation with Frankie Dettori
6:30pm – 7:30pm: Book signings
Clare's books Heroic Animals: Amazing Creatures that Changed Our World and Fall Off, Get Back On, Keep Going: 10 ways to be at the top of your game! will be available to purchase on the night.
There will be a cash bar available. This event is generously supported by Woodforde's Brewery.
Cost of entry to Clare Balding in Conversation with Frankie Dettori:
Tickets for this event are priced at £47.50 per person – this includes a glass of fizz and a copy of Frankie Dettori's new book Leap of Faith.
About the National Horseracing Museum:
The National Horseracing Museum is a 5-acre site in the heart of Newmarket – the long-established home of flat racing.
As an important part of the horseracing industry, we tell the story of horseracing from its earliest origins to the global phenomenon it is today. The museum contains stunning works of art, contemporary sculptures, science and breeding galleries, and some of the world's most famous racing trophies, unique bronzes and artefacts.
Part of the museum is based in the former sporting palace of King Charles II, built over 350 years ago when the 'Sport of Kings' was in its infancy. Using the latest interactive and audio-visual displays, the museum takes a different look at the sport, examining the physical attributes of the elite equine athlete and the importance of the thoroughbred pedigree via our science gallery.
We also re-train retired racehorses in the Rothschild Yard, making NHRM one of the very few places in Newmarket where you can meet retired racehorses. There are daily tours too.
Whilst you're here, why not make a day of it and book a table for lunch at The Tack Room restaurant, or order a picnic from The Bakery to enjoy in our beautiful grounds.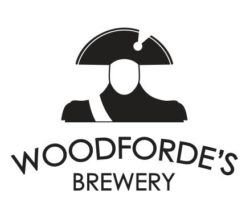 Event Information
Date:
Monday 22nd November 2021
Time:
This event has closed
Price:
£47.50 per person

Manage Cookie Consent
To provide the best experiences, we use technologies like cookies to store and/or access device information. Consenting to these technologies will allow us to process data such as browsing behaviour or unique IDs on this site. Not consenting or withdrawing consent, may adversely affect certain features and functions.
Functional

Always active

The technical storage or access is strictly necessary for the legitimate purpose of enabling the use of a specific service explicitly requested by the subscriber or user, or for the sole purpose of carrying out the transmission of a communication over an electronic communications network.
Preferences

The technical storage or access is necessary for the legitimate purpose of storing preferences that are not requested by the subscriber or user.
Statistics

The technical storage or access that is used exclusively for statistical purposes.

The technical storage or access that is used exclusively for anonymous statistical purposes. Without a subpoena, voluntary compliance on the part of your Internet Service Provider, or additional records from a third party, information stored or retrieved for this purpose alone cannot usually be used to identify you.
Marketing

The technical storage or access is required to create user profiles to send advertising, or to track the user on a website or across several websites for similar marketing purposes.