The country's only dedicated Museum to all things racing: The National Horseracing Museum in Newmarket has appointed a Vice-Chair.
The Hon. Frances Stanley DL, who is also a Director of Newmarket Racecourse and assists in the operation of New England Stud near Newmarket where she and her husband Peter Stanley breed thoroughbred horses.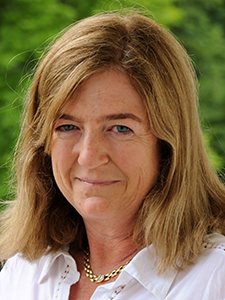 Frances has been involved and led numerous fundraising and community projects raising funds for several organisations including NHRM. Along with her husband Peter, they have been staunch supporters and key fundraisers of the Museum from its early days in the Old Subscription Rooms. In 2016, Frances competed in the Newmarket Town Plate, the oldest and longest flat race in the country, to raise money for the King Charles II statue that resides on The Rowley Mile Racecourse in Newmarket.
Her position as Vice Chair acknowledges the unseen but invaluable work she does behind the scenes, ensuring the museum's fundraising is actively striving to meet its targets and the charity is kept ever present in the minds of the racing industry. Frances was also appointed a Deputy Lieutenant of Cambridgeshire in 2019.
NHRM also welcomed several other new trustees to the board at their recent meeting, they include Jonathan Benson, an auctioneer with Reeman Dansie, Ben Hanbury who has taken over the position of Chair of the Friends of NHRM and Lady Jane Grosvenor who is steeped in racing history and who's family owned the most famous National Hunt horse of all time: Arkle.
NHRM opens again in mid-May after a five-month closure as Covid-19 restrictions are lifted on the arts and leisure sector. With a raft of exciting new exhibitions and events for the summer months including our main exhibition of Mud, Sweat & Tears: The story of National Hunt Racing, family open days with Falconry and Farriers displays; as well as an exhibition on the illustrated works of GD Armour which we hope to also publish digitally.
If we are all subjected to a second round of staycation's this year, there's no better place to while away a day (or an evening) than at NHRM, see you this Summer.
New Trustees at NHRM  –  Frances Stanley is appointed NHRM's new Vice-Chair, along with Ben Hanbury (Chair of the Friends of NHRM) Jonathan Benson, (Auctioneer at Reeman Dansie), and Lady Jane Grosvenor