Wondering what to do this October half term? Look no further than NHRM!
We have behind the scenes tours, special exhibitions, interactive galleries, ex-racehorses for you to meet, and a racehorse simulator for you to ride! Plus all of this…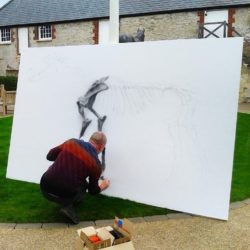 #WeAreNewmarket – Community Art Workshops
Wednesday, 27th and Friday, 29th October
Come and be part of a giant piece of community art creating a snapshot of life in Newmarket in 2021! Using drawing, textiles, writing and collage we will guide you through the artmaking process. The drop-in sessions will be open to all ages and abilities, stay for as little or as long as you like and come dressed ready to make art! Click here for more information.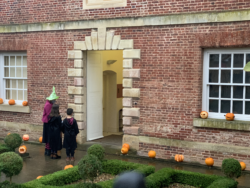 Family Friendly Fright Nights at the Museum
Thursday, 28th and Friday, 29th October
We're inviting families and young children to dress up and join us at Palace House this Halloween! Take a tour by torchlight and watch history come alive, meet the ghosts of Charles II and his housekeeper, and join us on a witch hunt! Click here for tickets.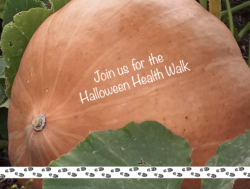 Halloween Health Walk
Friday, 29th October
NHRM and One Life Suffolk are proud to present a FREE Halloween Health Walk! Blow the cobwebs away and explore Newmarket's curious landmarks on this fun and friendly walk. For more information, click here.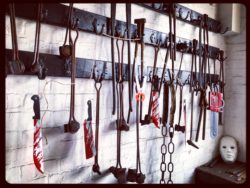 Fright Night at the Museum
Saturday, 30th October
Back by popular demand! Join us for our famous Halloween event! Click here for all the information and to buy tickets.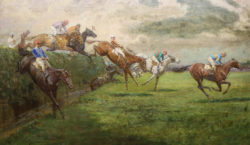 Trails
Tuesday, 26th – Sunday, 31st October
Explore our 5-acre site with our new A-Z trail based on George Denholm Armour's famous illustrated alphabet on display in the museum. Take part in your own steeplechase race in our Mud, Sweat and Tears exhibition – 'ready, steady, GO!' When you finish our trails, pick up your special sticker from our shop!