Twilight with the Museums – 25th February 2022
With their torches at the ready, visitors explored the National Horseracing Museum after hours in search of the wow, the weird and the wonderful at the museum, as part of the Twilight with the Museums initiative. They were encouraged to identify unusual objects in the collection through a trail around Trainer's House galleries, handling items related to horses and looking at curiosities underneath our microscopes.
As well as finding objects within the museum, visitors were also invited to bring in their own wow, weird and wonderful objects from home. Find out more about their objects below and discover why they were chosen:
Rock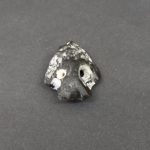 My name is: Noah
My object is: A rock, called Wally
I chose it because: It is mysterious not knowing what it is made from. It was found on Cromer beach in Norfolk and it looks like a dog's skull
Lego Keyring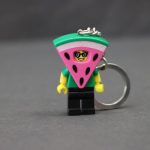 My name is: Oliver
My object is: Lego keyring
I chose it because: I love Lego!
Skipping Rope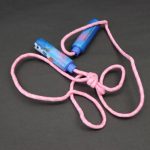 My name is: Othelia
My object is: Skipping rope
I chose it because: I love skipping!
This event was part of the University of Cambridge Museums' 'Twilight with the Museums' initiative. Twilight with the Museums is delivered by the University of Cambridge Museums with funding from Arts Council England and Cambridge City Council.
To find out more, click here.
About the National Horseracing Museum
The National Horseracing Museum is a 5-acre site in the heart of Newmarket. It comprises three complementary attractions; National Horseracing Museum in the Trainer's House and King's Yard Galleries, the Packard Galleries of British Sporting Art in Palace House, and a chance to meet former racehorses in the flagship home of Retraining of Racehorses.
Using the latest interactive and audio-visual displays you can find out about the history of horseracing, plus meet friendly retired racehorses. You'll also be able to discover what it feels like to ride a racehorse with our famous equine simulator, watch the sparks fly as a farrier works in the forge and enjoy some of the country's best examples of sporting art.
Why not make a day of it and have lunch in The Tack Room restaurant or enjoy a picnic from The Bakery whilst you're here?