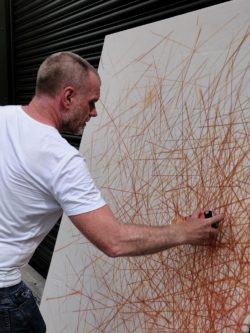 In September we'll be welcoming artists in residence, locally based Keith Hopewell & Nikki Goldup. With a wealth of experience in painting, textiles, printmaking, photography and spray paint they will be based in the museum while working on a new collaborative artwork. The new work will feature a collection of pieces made by visitors to the museum and participants in outreach workshops, sharing and celebrating the diversity of Newmarket. There will be loads of ways to take part, from drop-in sessions, workshops and open studio days.
Further details will be released soon so keep on eye on our website to see how you could get involved.
To find out more about the artists see www.keithhopewell.co.uk and www.blackandwhtiecreative.co.uk.